Our Mission
Through high quality martial arts instruction in Perth, Western Australia,we empower people of all ages to achieve their full potential. By emphasizing self-defense, health, fitness and life skills in a friendly, safe, positive environment, we inspire our students to become more confident, successful contributing members of our community.
Through teaching methods which have been successful since Shobukan Martial Arts, Perth was established in 1974, you or your child will benefit mentally and physically through training with Shobukan Martial Arts in Perth Western Australia.
Our Invitation to you
Learning martial arts in Perth is fun and provides lifelong benefits. But, we know it can be a little intimidating to jump right into a class.So, we invite you to come in for some free private lessons with no obligation.
You will learn some basics and we can answer all your questions.You will see for yourself how we help people of all ages develop physical and mental skills that help them be their very best in all aspects of their lives.
Our Videos
Our Programs

What an amazing place for your child to learn Karate. They are so welcoming and nurturing. The children are each given personal attention and made to feel special. A real family environment. I would not send my child anywhere else.

Paul & Sophie Franceschini

Shobukan have a unique approach in teaching children and adults of all ages. Their instructional style is informative, professional, disciplined, challenging and fun. These great qualities have enabled Stephanie and Danika to achieve great success in traditional karate techniques and in the competitive karate arena with a number of Australian Gold Medals. We highly recommend Dion and Michael without hesitation or qualification.

Hi Dion I meant to tell you, thanks for the chat to the boys regarding importance of eating food etc. From that night on, Mitch has made sure ALL his dinner is eaten, and tells me that he needs to keep up his strength by eating healthy. Definately have noticed a difference with his appetite. It is amazing what a big influence you have on my son. It is great to have an "outsider" helping with the wellbeing of Mitch.

Thanks Heaps!!

Good Morning Dion,I am writing to personally thank you and all instructors at the Joondalup class for backing up and instilling what we have been teaching our boys at home - Perseverance, Control, Attitude, Focus and Self Respect. Our son has been diagnosed with Dyslexia, making schooling difficult at times, For him, having Karate, has given him so much confidence knowing there is something he is good at, an area in life where he can shine. I am pleased to let you know that yesterday we received a letter from his Principal commending him on his efforts and attitude to his peers and elders. I feel it essential I pass this information on, and to thank, all the people in his life that have helped to shape the young man his is growing into, especially "his sensei " whom he looks up to and respects a great deal.Please find attached his letter of commendation from his school Principal, I'm sure you will be please to read the life skills taught at karate shining through in his everyday life.

Charmaine

We were previously with another club who after 1yr still did not know my daughter's name, nor could she even kick properly. We have never looked back since moving to Shobukan. The teachers are fantastic and focused on developing the children to be the best they can. There are numerous teachers per class to ensure everyone receives the proper attention. Teachers know every student's name and how they are progressing and are happy to talk to parents about any concerns. Shobukan feels more like a family than a karate class and I recommend them to anyone interested in karate.

Murray

So friendly, welcoming and supportive! My son (6 years old) joined up and had such a good time that I joined as well. Such a great group there; for all ages and fitness levels. Thoroughly recommended!

As a member of the Australian Karate Federation, we are recognised by the Department of Sport & Recreation.This affiliation entitles our prospective members to apply for a KIDSPORT Grant through their local council. The Western Australian Karate Federation is the only Government recognised karate body in Western Australia , recognised by the Department of Sport & Recreation in Western Australia. Our instructors are require to undergo continuos professional development to maintain their government recognised qualifications.

If you are tired of going to the local soft play centre or fast food restaurant and watching the kids play the same old games, then let us help you create an experience that your child will never forget!
The best form of Self Defence is Self Confidence.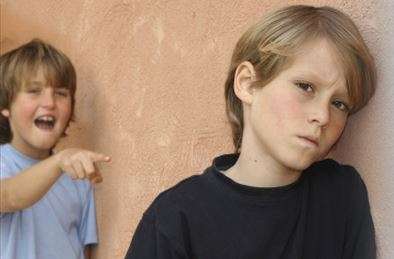 According to the Australian Bureau of statistics, 1 in 4 children (27%) have reported being bullied from elementary school to high school.
If your child can properly develop self defense skills through martial arts, they can be an independent person especially when you're not around to guide them.
Self esteem is actually one of the best skills that your child will learn during our training programs. In fact studies show that after children had been taught martial arts, they have increased self esteem. So, if you want to develop your child's self esteem, you can depend on our martial arts services here at Shobukan Martial Arts.
Don't let your child become a victim of bullying, enroll them now at SMA and we guarantee you that we will teach them about the best ways on how to prevent bullying in their school. Don't let your child be a statistic. Enquire now about our Bully awareness programs.
Martial Arts philosophies such as focus, self-discipline, leadership, strength, adaptability, awareness of surroundings, trust, respect and goal setting, make a great foundation for any type of corporate event.
Sessions will be tailored to meet your specific needs – whether you want us to present a theme in our unique way, or provide a bit of fun for your team, we will work with you to ensure your corporate event is a success.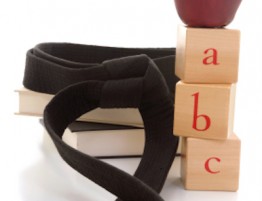 How does martial arts training improve children's grades? It's not magic… and it's…