Martial Arts is not just about kicking and punching.
Your child will learn to stay safe, be stronger mentally and physically, inside & out.

Step 1
BOOK

Step 2
CONFIRMATION

Step 3
VISIT US
What makes us different?
Our professional team of instructors hold some of the highest qualifications and achievements. Our classes are filled with spirit, fitness and fun for our members. Our facility is always clean and features a viewing area for guests and parents.
Kids and Parents Speak Out
Life-Changing Results
I can not rate the team at Shobukan highly enough. I have been involved in a number of different clubs over the years and I am so impressed with their well-rounded teaching style. They teach the children so many more skills than just Karate moves and they show a genuine interest in each individual child. When Peri first started she was too shy to talk, sit in a group or find a partner, but their training methods and caring natures have realy helped her blossom.
Thank you all so much
– Cathy and Wayne
My son has been attending Shobukan for around 4 months now, he just loves it and asks me everyday if he can go! Before he started his confidence was low, he was attending physio for low core strength and toe walking, in the short time he has been here his both his confidence and core strength has soared and he has been signed off of physio 
 The staff are really friendly, patient and professional. If I could give 6 stars I would!
– Jay
Meet Our Main Instructors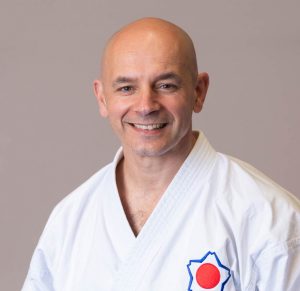 Shihan Dion Panossian
8th Dan Shito Ryu
Trained and graded under Kyoshi Kyoshin Kayo  9th Dan , direct student of Kosei Kuniba, Kenwa Mabuni and Ryusei Tomoyori.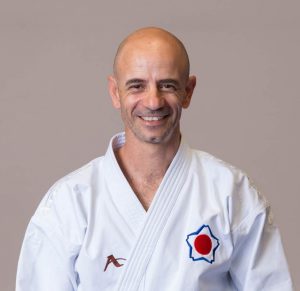 Shihan Michael Panossian
7th Dan Shito Ryu
Trained and graded under Kyoshi Kyoshin Kayo 9th Dan , direct student of Kosei Kuniba, Kenwa Mabuni and Ryusei Tomoyori.
Frequently Asked Questions
   My Child doesn't play other sports and is uncoordinated.
Does your child love running and exercising but just doesn't seem to fit into team sports? They're not alone. Many kids are like this.
Team sports are not for everyone. In fact, team sports can often hurt your child's self-esteem if they're just really not cut out for it.
Martial Arts allows children to progress at their own pace. No team pressure! Children learn to set and achieve GOALS continually. Thats what develops their SELF ESTEEM.
   What is the right age to start?
We have programs for kids who are 3 years old all the way to teenagers. And we even have programs for adults.
Martial Arts is for every age . No child is too young or too old.
We have a class that fits just right.
   Will Martial Arts make my child violent ?
Absolutely not! One of the first things covered in the very first lesson is that Martial Arts is not for kicking and punching people.
Instead, we teach kids self-defense as a tool for personal growth and development. Kids learn to treat others as they want to be treated. They learn to respect all living things – from their parents to pets.
Often, kids who were violent before they joined our class changed, and became non-violent. So no, martial arts won't make your child violent!
   My Child is really shy. How will i get them to participate ?
Every child is different. Your child will be assigned their instructor for their Introductory classes who will slowly build a rapport with your child. Its ok if your child wants you in the class at the start to feel comfortable and ease them through the first class.
Eventually they will be kissing you goodbye at the door while you watch them in our parents area while they flourish in their classes.
OUR LOCATIONS
> Wangara
> Morley
> Hillarys
> Joondalup
> Alkimos
> Willetton
> Ellenbrook
And Don't Forget
Qualified Instructors



Government Qualified Instructors With Working with Children Checks
Plus, If we didn't meet your expectations after the program ,we will give your money back.